Activities of the Food Safety Information Center (2018)
Published: 19 July 2019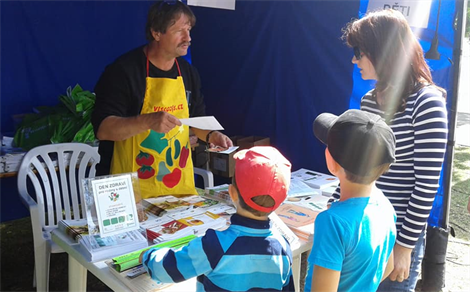 Food Safety Information Center provides web pages, lectures, educational programmes, educational events, mobile applications and publications.
Food Safety Information Center (FSIC) of the Ministry of Agriculture of the Czech Republic also provided the possibility of communication with general and professional public last year, in 2018.
The main information stream are the web pages, see http://www.foodsafety.cz (https://www.bezpecnostpotravin.cz/) that offers interesting articles related to food safety, healthy diet, reports from supervisory authorities, warnings against contaminated foods, invitations to special and educational events etc. It has been recorded 1,839,527 visitors in 2018.
Moreover, following web pages: http://www.viscojis.cz, http://www.viscojis.cz/teens and http://www.foodsafety.cz have been updated, design has been improved and new posts have been added for the specific target groups.
It has been realized 31 lectures with attendance 460 listeners, 112 educational programmes with attendance 5,892 pupils from elementary schools and kindergartens as well.
Furthermore, FSIC prepared 4 educational-entertaining events for children which took place during the Open day of the Ministry of Agriculture of the Czech Republic, within the exhibition "Země živitelka" in České Budějovice, in event "Zažít město jinak" in Karlín, Prague and in two-days event called "Za tajemstvím potravin aneb Víš, co jíš?." In total, there were 3,500 participants.
The mobile application called "Víš, co jíš?" has been updated, especially that part with food additives (E-numbers). In addition, the pilot version of the new part of the application has been launched called "Výživa v kostce."
The e-course "Výživa ve výchově ke zdraví" for high school teachers and students has also been updated. Currently, it is divided into 25 parts (modules). In total, 57 high schools expressed their interest and signed up for this particular e-course.
Last but not least, FSIC in cooperation with the State Veterinary Administration, the new updated version of publication called "Nákazy zvířat přenosné na člověka a bezpečnost potravin" has been published. New exercise books "Jíme zdravě a s chutí" (fourth and fifth grade) and new student books "Výživa ve výchově ke zdraví" (sixth and seventh grade) have been created.
Throughout the year 2018, FSIC distributed publications focused on the food safety and healthy diet for free on many events organized by the Ministry of Agriculture of the Czech Republic.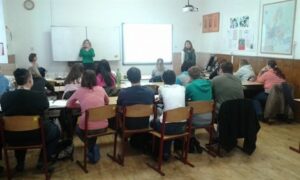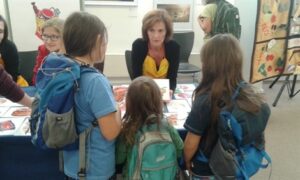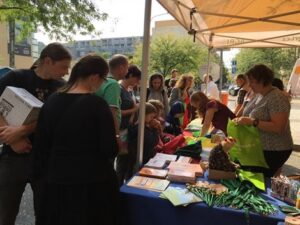 Author: Food Safety Information Center, Ministry of Agriculture of the Czech Republic