Food Safety Information Centre (ICBP)
Published: 19 December 2017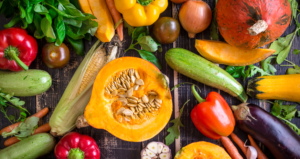 The Ministry of Agriculture's Food Safety Information Center (FSIC) is designed primarily as a communication centre in relation to the public. Its aim is not only to improve mutual communication of all the interested parties but, in particular, to make accurate, generally accessible information covering the entire food production chain from the farm to the consumer (including feed) referred to as "F2F" ("Farm to Fork"), available early enough to the general public.
The Ministry of Agriculture also provides the comprehensive informational background for non-governmental (other than state-run) organisations involved and co-operating in the sphere of food safety. Our goal is to make the general public familiar with the problems of food safety in the form of topical news, warnings against risks, information on the results of research in the field of foodstuffs, nutrition, food technologies, hygiene, etc.
In addition to the papers on the respective topical subjects, we intend to offer to the visitors of our website the long-time experience of established specialists and the extensive information background of the Ministry of Agriculture.
Food Safety Information Center provides
1) Web sites and applications:
www.bezpecnostpotravin.cz; www.foodsafety.cz; www.viscojis.cz/teens;
www.viscojis.cz;
2) Lectures for children and other interested people
Activities FSIC
3) Informative materials, leaflets and professional brochures:
Publications