CAFIA found Pekinese cabbage with pesticide dimethoate exceeding limits
Published: 1 June 2019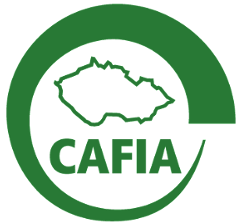 Within targeted inspections of foreign substances which are checked by the Czech Agriculture and Food Inspection Authority (CAFIA) in assortment of fresh fruit and vegetables offered in retail, wholesale and within import controls, a non-compliant lot of foodstuff "Pekinese cabbage" was detected at wholesale of company Jilemnická obchodní společnost, spol. s. r. o., Komenského 70, Jilemnice 514 01.
Following product was concerned: Fresh Pekinese cabbage in containers, country of origin: Poland. CAFIA analysis confirmed contamination by pesticide dimethoate amounting to 0.038 milligrams per kilogram (mg/kg), while relevant legislation provides for that the maximum admissible limit for dimethoate must not be higher than 0.01 mg/kg. Dimethoate is an insecticide used as a plant protection against insect pests.
These facts show that the operator violated Regulation (EC) No. 396/2005 on maximum residue levels of pesticides in or on food and feed. CAFIA will initiate an administrative procedure on imposition of a fine with the inspected person.
CAFIA informed of further similar detected cases in its Press Releases.
Author: Mgr. Pavel Kopřiva , phone : +420 542 426 633