Food Safety and Nutrition Strategy for 2014–2020
14 September 2016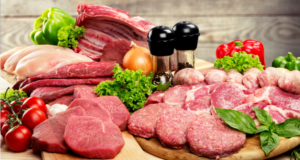 Following the first decade of the 21st century, a fairly calm period with respect to food safety, the European Union, and thus also the Czech Republic, entered a turbulent period characterized by increased public and media interest in food safety and quality matters, namely due to numerous food scandals that hit the EU and the CR in the last two years. It is obvious that even though the food safety system in the EU is considered to be the most comprehensive in the world after the major food law revision in 2001, it continues to show deficiencies which allow for food scandals of international scope. For the competent authorities of the Member States, the CR inclusive, this confirms the fact that the food safety system shall be dynamic, flexible and responsive to the changing conditions.
In 2012, the so called methanol affair unfolded in the CR which despite having its roots in illegal production badly affected the economy of "legal" producers and distributors of alcoholic drinks. Most importantly, though, dozens of people died as a result of methanol poisoning and many others will suffer from lifelong consequences. Regarding the scope, it has been the worst ever food related emergency in the history of the Czech Republic. On the other hand, the cooperation among the competent authorities across the individual sectors has proven very efficient in addressing this emergency.
Despite the facts referred to above, the level of food safety in the CR can be considered very good and stable over a long period of time. It is repeatedly confirmed by results of official controls and monitoring of contaminants in food and also for instance by the numbers of foodborne diseases, including food poisoning reported to EPIDAT system. The outcomes of public opinion surveys conducted by the Ministry of Agriculture in 2011 and 2012 indicate that this opinion on the Czech food is also shared by consumers.
The presented Food Safety and Nutrition Strategy for 2014 – 2020 (hereinafter referred to as the "Strategy") is the key document of the CR in the field of food safety and nutrition, a follow-up to the previous strategic documents of 2001, 2004, 2007 and 2010. It was compiled jointly by the participating ministries, non-governmental and consumer organizations.
The document complies with the Strategy for Growth of Czech Agriculture and Food Sector, which perceives the increased stress on quality and safety of Czech food production to be one of the ways of enhancing the importance of food sector in the domestic market and boosting the growth of its export performance.
Find the document here: Food Safety and Nutrition Strategy for 2014-2020